Moving Boxes – Making Moving Day Better!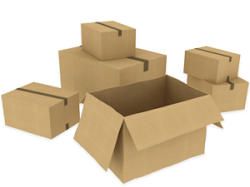 When you are moving home, it is a time of exciting new beginnings. It's also well known to be on of the five most stressful life events! There are deadlines and endless admin, plus the worry of whether your prized belongings will arrive in your new house in mint condition. So getting moving boxes – making moving day betterthe right storage or removals boxes is vital – easing your worries about the safety of your house contents.

You will need long lasting, hard wearing boxes of good quality, and a whole range of sizes and shapes for different items. Look for a specialist packaging supplier who can get you all you need at a good price. On the internet, you can now find reputable, proven firms who can do just this: often with free, next day delivery. It's worth comparing service and prices to make sure you get the best deal available.

All boxes may seem the same at this point, especially if this is your first house move. You may be tempted to just use second-hand boxes, old packaging or what you can find for free from local shops. But this could really land you in trouble and more cost! Poor quality boxes and those that are not designed for your valuable items can break or leak all too easily. It's worth invested in durable, strong packaging that will keep your valuables secure, clean, dry and unbroken.

Don't be tempted to just buy a bulk order of standard boxes and shove everything into those. There are much better options available. Book boxes, for example, are wide but shorter: for the very heavy items including – naturally – books. If you fill a large, general packing box with books you simply wont be able to lift it. If you do manage, you are very likely to put yourself out of action for several weeks by hurting your back, which isn't going to make you much use on moving day! Short book boxes are a must. If you are using a professional removals company, they wont be able to touch large heavy boxes for health and safety reasons, forcing you into a frantic last minute repack. So yes, you need to pack more, smaller boxes but in the long run it will save you both time, injury and money.

Then there are large, general boxes – but again, there are several types and its wise to get a variety. Linen boxes are shorter but with a wider top, meaning you don't have to stoop to fill them. Linens include duvets, pillows, curtains, cushions, towels, sheets and more. They tend to be light and easy to lift so only need single wall construction. If you're going to mix the contents of your box, then make sure that the heavier items are at the bottom – light things at the top. And go for double wall cardboard box design. Yes, linens and soft toys make excellent packaging and can help to protect your valuables.

Clothes can take forever to pack, also in linen boxes. There is a lot of folding to do, then you have the hangers to pack somewhere else – and packing, moving, unpackingthey take up a lot of space. Bespoke wardrobe boxes are a great solution. Forget the folding; all you need do is transfer the clothes complete with hangers from your closet into a tall, upright box that has a rail in it – so they can hang, crease free, for the duration of your move. Don't forget to save your dry cleaning protective plastic wraps if you can – they'll help keep clothes pristine in transit.

The range and choice goes on … you can now get special frame boxes with a reinforced lining for your pictures and mirrors. There are bespoke long, thin containers for sporting goods such as golf clubs, walking poles, racquets and more. CD and DVD cardboard boxes. Then you might want to use a few plastic containers with lids and handles, to keep liquids such as toiletries and kitchen cleaning fluids out of the way of the belongings you don't want to get wet, in case there is a leak.

Each member of the family needs a personal, small box too for the day, especially the kids who can then keep a favourite toys, pyjamas, something to play and do during the move and … don't forget your toothbrush. Set aside a box of the last-minute things you are going to need on the day itself. This will definitely include cleaning materials, dusters, a kettle, drinks and mugs! You've got to keep the workers happy during the heavy physical work of loading up your house into a van.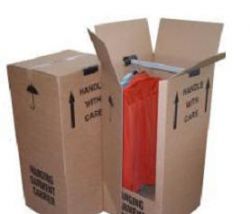 It's also wise to keep a couple of screwdrivers, alan keys and pliers handy. Sometimes there are picture hooks and nails to remove – you may even want to keep a little filler type plaster and a spatula handy to make good. It's not unheard of for large pieces of furniture to need disassembling in order to fit through doorways and stairwells, so don't pack these things away too soon. The vacuum cleaner is often the very last thing to go into the removals vehicle: once everything starts moving out, it can be pretty gross what you find! The new owners will be much happier if you have cleaned up well … and let's hope the previous owners of your new home have done the same.

Keeping one half empty box until the last minute is also a good idea. It's amazing what you find down the back of the sofa, behind the corner units and in kitchen drawers as everything starts to move out. Do a thorough sweep of the entire house, attic, sheds and garage before you shut the door for good and say goodbye. And keep one roll of tape back to seal up the very final box.

With the right moving boxes and a systematic approach, packing, moving and unpacking your entirely worldly goods needn't be a nightmare. So take as much time as you can to source the best, most appropriate materials and start packing as early as you can. Then you can walk out of your old house and into the new with a smile on your face.