Packing Accessories – the Little Extras That Mean a Lot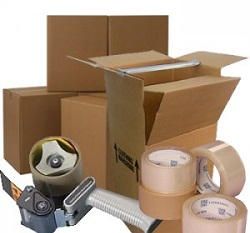 When you come to your house move, it's an exciting time. Yet packing up your entire house into boxes can be one of the most dreaded tasks. But approached systematically and with the right materials and packing accessories, it may not be a breeze – but it doesn't have to be quite the packing accessories – the little extras that mean a lotnightmare you'd anticipated. A good removals firm or specialist packaging supplier can help get you the best tools for the job, at the right price.

Here are some useful packing accessories that will make your office or house move so much easier. No more running out to the shops at the last minute, the night before you are due to leave! No more broken, damp or dirty items when you unpack in your new home and no more scratches and bumps to your valuable furniture.

Let's start with the dirt. Yes, it's a messy business when you move. No-one means it to be, but all your beautiful linens, clothes, lingerie, curtains, furniture and soft furnishings are stuffed, often quickly, into cardboard boxes or straight into a removals van in the case of large items like sofas. No matter how tidy your home, once things are moved you find dust, dirt (and often a lot more). By the time your mattress or settee is carried, loaded (sometimes in the rain) unloaded, carried again … it's not going to be pristine. So first off, consider getting furniture covers. Come on, you cover garden furniture for the winter, so why wouldn't you treat your cream couch with the same respect. Everything from single armchairs to large sofa units can cheaply be covered in waterproof plastic for as little as ?5.00. So if there's a shower, nothing is damaged. Scuffs and grubby hands, plus the sides and base of a moving lorry will have no impact.

Next don't forget the mattresses. Again, a simple plastic mattress cover costs little but keeps the very thing you sleep on clean and dry. Even a king sized or double mattress can be protected for as little as ?5.00.

Now what about lingerie, evening wear and other precious clothes in silk, satin or linen? They don't tend to fare well when moved. But tissue paper can help keep them immaculate and reduce creasing, plus it's nice to keep them wrapped in your drawers when you arrive. You could also consider a cardboard wardrobe, a fairly recent innovation. It's essentially a tall cardboard box with a hanging rail, so you can transfer those linen suits and wedding outfits straight from your own closets into a safe, one-way-up container. Best packing accessories dealskeeps them free from creasing and folding, and saves you time.

So next to think about is space. When packing your boxes for a house or business move, space is bad. Where items aren't snuggly fitted together, they can rattle and move when lifted and transported. But you can't jam pack them in either. There is a solution. Loose fill packing chips, made from polystyrene, can be simply poured into the gaps to fill any holes. You tend to buy them by the cubic foot and they are as cheap as … well, chips. Fifteen cubic feet can cost less than a pound a foot. When you combine them with protective bubble wrap around your fragile ornaments, ceramics and glassware, you can be confident that nothing is going to get broken.

Bumps and scratches do tend to occur during a move. We've all had the experience of trying to negotiate tables, dressers, sideboards and more through narrow staircases and doors. It's not only your family heirloom piece but the walls that can get damaged unless you protect those corners. Foam edge protection comes in long strips that are easily separated out into u-shaped sections, available in different sizes. You simply wedge the foam over the corners of your furniture and neither they, nor your walls and bannisters, will be chipped or bumped as you get them out of your old home, and into your new one.

There are definitely some items that you don't want to get damp. This is particularly important when you are going to store your house contents for any length of time, putting them into self storage when moving overseas or going travelling. With the best planning and storage facilities in the world, dampness can creep in: leading to mould on items like clothing, curtains and cushions. Without meaning to, you may well pack a little moisture in. Then it's sealed in, to work its destruction. The same thing happens with electrical equipment and kitchen items such as thermos flasks and beakers. However a few sachets of silica gel put in the packing boxes can eliminate all moisture – and they cost as little as ten pence a sachet. Its quick and cheap to just throw a couple in every box that could be at risk, but could save you a small fortune in replacing ruined goods. That's why the professionals despatch so many items with silica gel sachets pre-packed inside.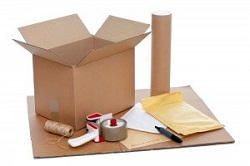 When you're thinking about packing accessories, don't forget the essentials. You're going to need a lot of good quality packing tape – preferably the strong, brown stuff at least two inches wide. Why not also consider a tape dispenser/gun with a serrated cutting edge? This saves a lot of time, a lot of hunting round for the scissors or sore teeth from biting through the tape! These dispensers also reduce wastage (and the frustration) of twisted tape, keeping it straight and using it right down to the wire.

A good packaging delivery company will be able to get you all these accessories and more. You can combine them with moving kits or packs of boxes. You may well get a discount if you do order them as add-ons. Ordering all from one place should earn you free delivery so use the power of the internet to search for the best packing accessories deals.