Moving Kits – An all-in-one Solution to Moving House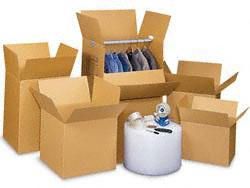 So you're moving house! Congratulations. As soon as you have your moving date, it's time to start thinking about packing up all your worldly goods into boxes. That can be a nightmarish thought for some, but moving kits can really help with a one-stop solution to your packaging needs.

As soon as you start to think seriously about beginning the long task of sorting your home contents, personal belongings and valuables that can Moving Kits – an all-in-one solution to moving housebe transported by you or the removals firm, you realise what a big task it is. And there is so much you need by way of packaging! Cardboard boxes, packing paper, protective wrap, miles of tape, marker pens … the list goes on. And – how to estimate how much you'll need? How many boxes does it take to fit all your possessions in?

You want to get on a roll, to get the job done quickly and efficiently. Not running out of packaging the night before you move. Moving kits, supplied by the professionals, can definitely help here. They offer all the things you need in one convenient delivery and are available from both removals firms but also independent packaging suppliers.

Different kits are available depending on the size of your home. For a one-bedroom flat, you may need some twenty boxes. If that sounds a lot, think through everything you have. Books, DVDs, CDs, all your clothes … let alone the contents of your kitchen or bathroom. A larger family home, with say four bedrooms and maybe a garage and shed, will need at least double that. So at least forty boxes and all the packaging to go with that.

Professional removals firms tend to be very adept at estimating just how much you will need. They should come to your home and, with an experienced eye, work out the number of boxes that will comfortably accommodate all your belongings, without making each carton too heavy to lift. Remember: lifting boxes over about 20 kilograms can really damage your back, or those who help move you. So err on the side of generosity, not caution when it comes to assessing how much you're going to need.

It can work out much cheaper to buy a full kit rather than all the individual components separately. As always, it's recommended that you shop around for the best price available rather than going to the first company you see. And remember: if you've chosen a removals firm, especially a national chain, their moving kit may not be the best value there is. Of course get your estimate from them, but you are then perfectly entitled to compare the offerings from other companies including packaging specialists.

So get on the internet and use a search engine like Google, typing in keywords such as "moving kit house removal". This will give you a good list of companies that can help you. In fact, it may give you too long a list! So, you can refine your search by adding in your location, so Moving kits, supplied by the professionals"moving kit house removal Birmingham", for example. Don't forget: the first few results that you see represent sponsored links – the company pays for being placed at the top. It doesn't make them the most appropriate or nearest to you. You can spot sponsored links because they have a shaded background.

You will still have a long list to choose from, so there are several more things to look out for when choosing the best moving kit supplier. Firstly, what is their delivery time? Especially if you live in a remote area, check that they will be able to get you your packaging in good time. Allow at least a week for packing up your home before the set moving date, preferably longer. Then: is there a delivery charge? Good companies will offer free delivery wherever you are. But watch out: because you don't want hidden extras to be added, for example based on mileage from their depot. This could mean that what looked like a great deal actually isn't. With this in mind, check that the price quoted includes VAT. You don't want to have an unexpected 20% added on to the top of the bill.

You need to compare just how many of each item is included in the kit. How many book boxes, double walled boxes, linen boxes … how many metres of bubble wrap and tape. Are the extras you might need included? Is there packing paper, tape marked fragile, cable ties, a tape dispenser, silica gel (to keep your items free from damp?) Compare the offerings carefully against each other.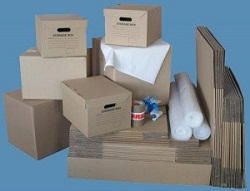 And don't forget: especially if you have a very large home, you may want to add on extras. So check how much each extra box will add to your final invoice. You might want to consider for example plastic boxes with lids that are entirely waterproof for items like toiletries and cleaning materials, plus your "essentials" box to be kept out until the actual moving day. It's not just about stopping water getting in, but about keeping other items safe if there are leaks. If you packed your shower gel or bleach in a cardboard box with other important items like clothes or towels, you could reach your new home with a very soggy, ruined mess.

Wardrobe boxes are another relatively new innovation that make moving home easier. They are tall with a built-in rail, so you can put your hanging garments straight in, on the hanger, where they will be kept crease free in transit. Check if your moving kit either includes them or they can be added on, and at what cost.

Finally, ordering should be easy. Look for freephone numbers and payment over the internet so that you can get your request in quickly and simply once you've chosen the moving kit supplier you want to deal with. Then, you should receive your order within just a couple of days and you can get on with the business of packing for your new home.