Packing-Materials 2 : Many Packing Materials Available Now
Packing Materials – All You Need for a Smooth Move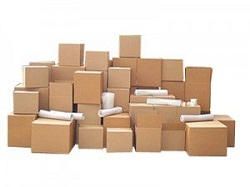 So it's time to move house! There are many things to consider, but one of the first should be how you are going to pack up all of your belongings. This can take a lot of time, depending on the size of your home, family and how long you have lived there. So getting the right packing materials – all you need for a smooth move packing materials in as early as possible can save you a lot of stress – and money. Don't leave it to the last moment, start thinking about getting in your packing materials as soon as you've arranged a date to move home.

There are so many packing materials available now, that you can feel a bit bewildered and spoilt for choice. But choosing a one-stop-shop, a specialist removals packaging supplier means that you can get everything you need in one handy delivery. Getting the right items will help you minimise the risk of damage, of wet and dirty items … not to mention running out of room the night before the move!

Everyone thinks initially of boxes. But don't just head up to the loft to see what you can find from last time. Boxes need to be sturdy, appropriately sized and not damaged. Choose boxes of different sizes for different tasks: shorter book boxes for heavy items, upright, tall boxes for everyday light belongings and shorter, big boxes for linen. Look out for double or even triple walled construction to ensure your prized possessions are kept completely safe in transit or storage.

Don't forget: cardboard is the most popular packaging material for a reason! For over a hundred and fifty years it has been acknowledged all over the world as a strong, light solution. So don't go digging out old tea chests: they are just too heavy to be practical.

You may want to consider some bespoke boxes too, for certain items. There are now clever wardrobe boxes with a hanging rail inside. It couldn't be much easier than taking your clothes off the wardrobe rail and just transferring them onto a rail inside a tall box – no folding, less creasing, and a very simple solution. Also take a look at the recent transport innovations for sports equipment, including golf clubs, walking poles, hockey, skiing and tennis equipment, etcetera. There are long, thin and resilient boxes for just such goods. Keeping these expensive items safe for the short-term move will save you a lot more in the long run.

There may be some items you need to keep in plastic boxes that are lockable with a lid. These include things that may leak over Many packing materials available nowyour other belongings, so kitchen and bathroom items. You really should not need to many of these, but two or three can keep your clothes and other items that are susceptible to damp and spills safe.

Some of your things will definitely need protecting from damp and rain during transit. Clothes, curtains and linens just do not do well when exposed to moisture and you need to protect them – especially if your belongings are going into storage, or you are moving in the winter. Kitchen, computer and other electrical equipment also gets damaged and can be dangerous if it gets wet. So make sure they are wrapped in plastic, and consider adding in a couple of silica gel sachets to draw out the moisture. These sachets should cost no more than around 10p per sachet.

Your big furniture items don't need packing away, but they also need protecting from water and dirt during your move. It's always a great deal messier when you move than you intend, with dirty hands and dirty vans! With your sofa, mattresses and chairs being carried out, loaded into a van and then unloaded once again, there's more than a small change of dust and rain getting on them. So, furniture covers are a cheap and simple solution. This waterproof plastic covering takes just seconds to protect all your furnishings and costs very little – maybe? 5.00 for a sofa. It's also worth spending the same kind of money on mattress covers. You won't regret it when you reach your new home with a clean mattress, rather than one that has been dragged through mud and rain.

Also for your furniture, think about foam edge protection. By simply sliding these foam protectors onto the corners of tables, chairs, corner units and your other heirlooms, you can guard against scratches and bumps. These won't just damage your furniture, but also the walls and doors of your new and old home. Large furniture items are not the easiest to move, to navigate down stairs and through doors. Accidents happen, but corner protectors – a very cheap solution – means that no damage will be done.

Some people swear by newspaper to wrap their breakables. But newspaper doesn't provide much of a cushion against damage and it is – by its very nature – quite dirty. For your precious fabrics including lingerie, tissue paper is best. For items that are not so delicate in nature, packing paper works well and doesn't rub newsprint all over your belongings. Plus, newspaper does not protect breakable items nearly half as well as protective bubble wrap. This extremely clever invention cushions your glass, your ceramics and porcelain better than anything else can. It will keep them clean and safe in transit … so make sure you keep plenty of it in stock for your move.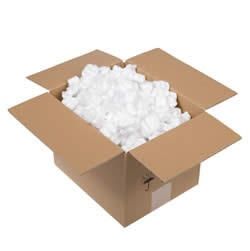 When packing up your home or office, space is not a great thing! Your boxes need to be snug, without room for rattles and the consequent damage. It's not always possible to create the perfect packing jigsaw however, as our possessions just don't all fit beautifully together! Loose fill packing chips are a great solution. These small chips, made of polystyrene, fill in all those gaps and help protect your valuables. They are also very cheap, with 15 cubic feet of chips costs less than 15.

Choose a bespoke packaging supplies company to get all the packing materials that you might need for your move. You should be able to get quick, free delivery when you order all of your accessories from one source: and you'll never face the problem of realising you've forgotten something in the wee small hours before you move!